Our goal at Bailey Orthodontics is to make orthodontic treatment affordable for everyone. Dr. Jason Bailey offers a variety of payment options to meet their needs, including:
Full-payment discount
No-interest financing with a low down payment and low monthly payments
Multi-family member discount
As a matter of convenience to patients, Dr. Bailey also offers an automatic draft from checking accounts or credit cards.
Your treatment fee includes:
Records and X-rays
All appliances
All orthodontic visits including emergencies
Two sets of retainers (one clear set of aligners & one set of metal retainers)
Fixed retainers also known as "glued in" or "permanent" retainers are optional
We offer Orthodontic Financing Through OrthoFi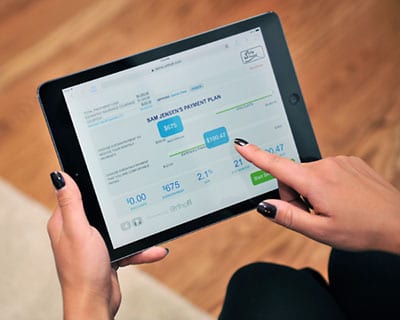 Making the choice to get the beautiful healthy smile you deserve is a lifetime decision. At our office, we want to make sure that decision is based on who you feel can provide the best, most lasting results with the most comfortable experience. We continue to invest in technology that delivers beautiful results with greater comfort, and in less time. But we also know it has to be affordable. That's why Bailey Orthodontics is partnered with OrthoFi. Get the best care available at an affordable price.
With OrthoFi you can:
•Choose the Best Treatment Option for Your Family
•Design Your Own Payment Plan to Fit Your Budget
•View Your Payment Plan Details Online On Your Time
To learn more about how OrthoFi can make treatment affordable for you, ask our office for more information or visit: OrthoFi.com
We will review all the fees associated with treatment and the financial options available during your complimentary orthodontic consultation. It is our goal to provide the highest quality of orthodontic treatment that is affordable to you and your family!